ILITE Summer Camps 2015
Notice: The information below pertains to 2015 Camps. Camp information for the summer of 2016 will updated in upcoming months.
Week of: June 22nd to 26th, 2015
Week of: June 29th to July 2nd, 2015
About ILITE LEGO EV3 Robotics Camp
Students who attend ILITE's LEGO EV3 Summer Camp design, build, and program awesome robots using state-of-the-arts lego robotics technology- the powerful MINDSTORMS EV3 system. This exciting robotics camp challenges students who want to push robots to the limits to complete various tasks that culminate in a mini competition. ILITE's LEGO EV3 Camp gives kids the opportunity to learn and have fun at the same time.
  What Your Student Will Learn:
How to build an operational robot using the LEGO EV3 kit
EV3 programming basics
Sensors including color, light, ultrasonic, and touch sensors.
Collaboration and team building skills through working on project-based teams
Goal setting and time management
Project creation and troubleshooting
Engineering techniques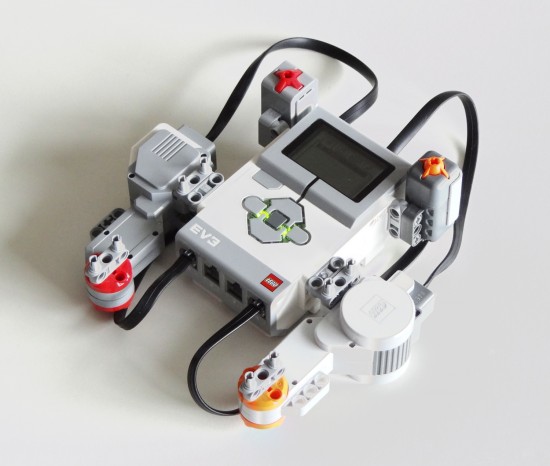 About ILITE MIT App Developer/Java Programming (Great for New FTC Programming Environment)
Students who attend ILITE's FTC (FIRST Tech Challenge) Programming Summer Camp will be light-years away of their competition by learning how to program in the new FTC platform before season gets underway. Students will be introduced to the android programming platform which utilizes java and will spend time learning how to program in this new to FTC language!  
What Your Student Will Learn:
Android platform programming in java.
Collaboration and team building skills through working on project-based teams.
Goal setting and time management
Project creation and troubleshooting
About ILITE STEM Camp 1: Matter Hackers
Matter Hackers is ILITE's camp designed for 1st-3rd graders. In this camp your student will learn simple machines and states of matter through participation in a variety of experiments. This fundamental knowledge is taught in fun and exciting ways and will help your child have a deeper understanding of how the world around them works while sparking their curiosity in STEM.
About ILITE STEM Camp 2: Imagination Infusion
Students in STEM 2: Imagination Infusion will have their minds come alive as they are submerged into a multitude of fun and exciting STEM subjects. From density to light and power to chemical reactions, students will dip their toes into STEM through fun individual and group experiments and demos. Each day brings new excitement and the opportunity to experience a brand new world, as each day is its own independent subject to these 4th-5th grade students. This camp is an all-time favorite of kids and parents alike, so reserve a spot early to make sure your child does not miss out on their imagination coming alive!
About ILITE Renewable Technologies Camp: Caring for a Sustainable World
This year ILITE Robotics is hosting a brand new summer camp on energy! Did you know that the average American household spends around $2,000 on their energy bills? In relation to the number of houses in the US, this money adds up at an alarming rate. Conserving energy will not only spare your wallet but it will also help the environment and aid in conserving the earth's non renewable resources by using renewable energies like wind, solar, and hydroelectric energy sources.
Energy is all around us and we use it every single day. Let your child expand their knowledge of and dive into the fascinating world of energy where they will be able to conduct rewarding experiments. They will not only be able to use everyday types of energy to see the science behind how they work; they will also explore different renewable energies, learn how they are harnessed, and how they will affect our future.    
About ILITE Cyber Defense Camp
ILITE's Cyber camp aims to inform Middle School and High School students about the challenges and rewards of cyber security and how it affects today's evolving society. The students will learn to secure and protect a computer. There are five modules provided by Cyber Patriot.
Your student will learn the basics of computers and cyber threats and where they come from. ILITE Cyber teaches students about virtual machines, the basics of Windows tools, how to manage a Windows account, and protection, auditing, and monitoring. Linux will be introduced using Ubuntu concepts and command lines. The activities will prepare students for a mock Cyber Patriot competition. The students will compete on Windows 7 and an Ubuntu operating systems. This is where the students will put their knowledge to work and try to score as many points as possible. Parents are welcome to join on this last day and watch their kids compete in this invigorating mock competition.  
About ILITE GIRLS in STEM Camp
According to Getting Girls Excited About STEM: A Children's Project Book, 28% of female freshmen declare interest in STEM, but 57% of those students will lose interest by the time they graduate high school. ILITE has developed the Girls in STEM summer camp to foster the increase of women in STEM jobs around the world. During this camp, girls will be encouraged to cultivate interest in STEM by learning about learning about STEM in a whole new female centered way.